YHC had the privilege to co-Q with Red Ryder St. Simons' second week of #expansion.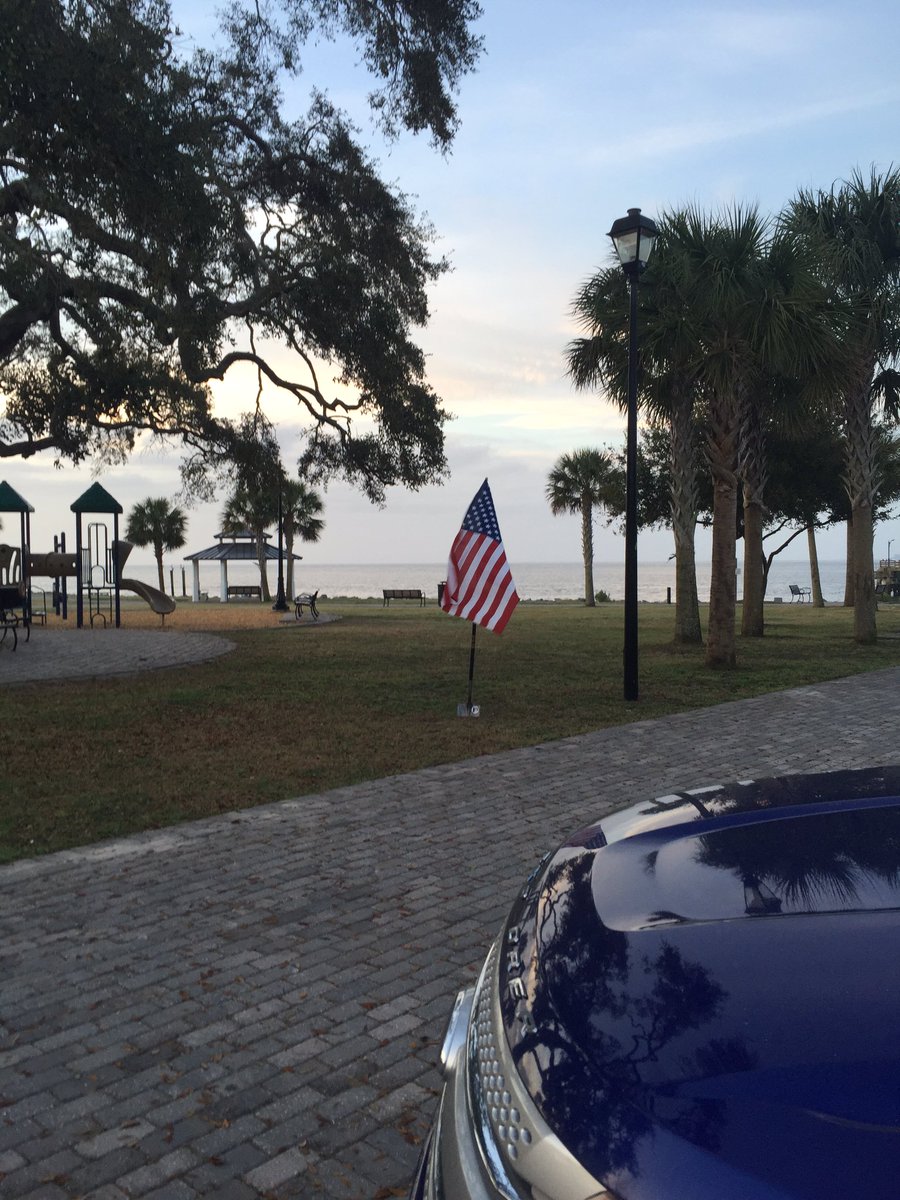 Two #clowncars (with 5 men) meandered their way down I-95 in the gloom and entered the Golden Isles with 20 minutes to spare. After doing the area recon, we made our way to the AO where the 1-week old #shovelflag was planted about 50 yards shy of the Atlantic. Beautiful AO! We were greeted by a few SSI Pax and many of the Coastal Empire mascot. Those from outside are area should take caution when coming down and be prepared for these critters. The 1-minute warning was given and the PAX began to circle up. (Well trained). The disclaimer was given as well as some instruction on how today's workout was going to go. Our week was to cover the #2ndF. We also mentioned the #HTC for any of the FNG's and reminder for those who first came last week.
COP
(All done IC 4CT unless otherwise specified)
SSHx25, PJx20, CRx15, Merkinsx10, LBCx20, Squatsx20, CDx10, BBSUx20 OYO, Burpeesx10 OYO)
"warming up PAX before wearing out the PAX"
THANG
Salmonella (Savannah) took the role of the 6 or Sweeper to help sweep and we mosey'd off.
PEARLS ON A STRING
Destination Lighthouse – the PAX took to the PLANK until the sweeper arrived. When set, we did MERKINS(Mrk) IC 4CT x10; AMERICAN HAMMERS(AH) IC 4CT x20; 4CT Squats(4Sq) IC x20
Destination St Simons United Methodist Parking Lot – the PAX took to holding 6″ legs until the sweeper arrived. When set, we did MERKINS(Mrk) IC 4CT x10; AMERICAN HAMMERS(AH) IC 4CT x20; 4CT Squats(4Sq) IC x20
PARTNER WORK
Mosey'd to a wonderful live oak'd field. Plankorama until all the PAX arrived and handed the Q to Red Ryder. We used this opportunity to share about the importance of the #2ndF and how it becomes the glue that holds the PAX together.
Partner work: as partners complete 30 Derkins, 40 Iron Cross (each leg) – Share the workload and PAX were included to also carry the load for a less capable brother if needed. The Lunges were left off due to time constraint.
Continued in this Oak'd area and ram AMRAP / SPRINT partner work. We also had to cut out the last exercise planned due to time. But during this, the PAX ran 100 yards while their partner completed Merkins then flapjack then back to running 100 yards while their partner completed LBCs then flapjack.
Emphasis – the OTHER GUY; Partner exercises build camaraderie within a PAX. Think of when you are on the ground doing the exercise (merkins or burpees). How badly do you want your partner to run to designated area and return so you can be relieved and run your sprint. So when you run, you run harder, faster to get back so your brother is not feeling the pain any longer than he has to. -> GO RESCUE YOUR PARTNER
Back to the #shovelflag and the lead PAX were asked to complete Plankorama once again and several men went back to help encourage those lagging behind.
COT
Mary
Captain Thor (1/4 – 5/20) and two sets of Flutter Kicks
Time was up and we closed the workout with Count-A-Rama, Name-A-Rama, Naming FNGs, Announcements, Encouragement to continue this work which has started.
Moleskin
First and foremost, this AO is a beautiful location. Having lived in this community for several years, it was nice returning.
I want to encourage all of you to

Q one time, you'll become addicted
Get the F3 App on your Smartphone

Real accountability requires

an outside force #HIM
an objective standard
established consequences for failure

Reinforced why group is so important and how a good #2ndF will be the glue to hold the PAX together. Look to begin meeting monthly for lunch and look for opportunities like a CSAUP to do together.
We move and work as a group to include all fitness levels and builds – #2ndF
Keep it up men! You are all surrounded by #sadclowns. Recognize them and pursue them and EH them.
Only Salmonella can EH a FNG then have him wake up early enough and drive 1.5 hours to post
Devotional from Hebrews 12:1, "Therefore, since we are surrounded by so great a cloud of witnesses, let us also lay aside every weight, and sin which clings so closely, and let us run with endurance the race that is set before us," 
Consider the cloud as your F3 Brotherhood; the weight as what it is that holds you back from committing yourself further with F3 or what it is that is holding your neighbor, business partner, co-worker, etc. from attending or returning to F3; and run with endurance, now that you are moving forward, stay the course and set a pace and pursue your goals with deliberated perseverance.